What is it?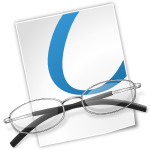 Okular is a universal document viewer developed by KDE. Okular works on multiple platforms, including but not limited to Linux, Windows, macOS, *BSD, etc.

The last stable release is Okular 20.12.
Okular combines the excellent functionalities with the versatility of supporting different kind of documents, like PDF, Postscript, DjVu, CHM, XPS, ePub and others.
The document format handlers page has a chart describing in more detail the supported formats and the features supported in each of them.
If you are interested in contributing to Okular, please contact us.
If you do not want or can not contribute, testers are fully welcome, so follow these instructions to see how to download and build Okular.

Okular is a Free Software PDF reader.
Latest News